Cloth

Options & Recovers

When you're looking for the perfect snooker or pool table cloth options and recovers (also known as baize, which has a napped finish making the cloth directional), we offer the perfect snooker and pool cloth for combined durability and playability. Aside from the standard colours of green and blue, we also offer distinctive colours from the Hainsworth® SMART and ELITE-PRO ranges including black, silver, taupe, gold and many more.

Through using Hainsworth® SMART snooker and pool cloth, we can ensure your table will be unrivalled in its durability and playability, with excellent speed and control, time and time again. This range offers a strong variety of 23 colours.

On all the 'Olhausen' American Pool Table range, we supply each table with Hainsworth® ELITE-PRO pool cloth which is the top professional choice for super-smooth American pool. A top quality worsted cloth weave produces long-lasting, high-speed play and provides the perfect surface for print personalisation and branding.
---
Hainsworth® SMART Pool Cloth:
Offering exceptional value, the hardwearing, high performance napped cloth made in England.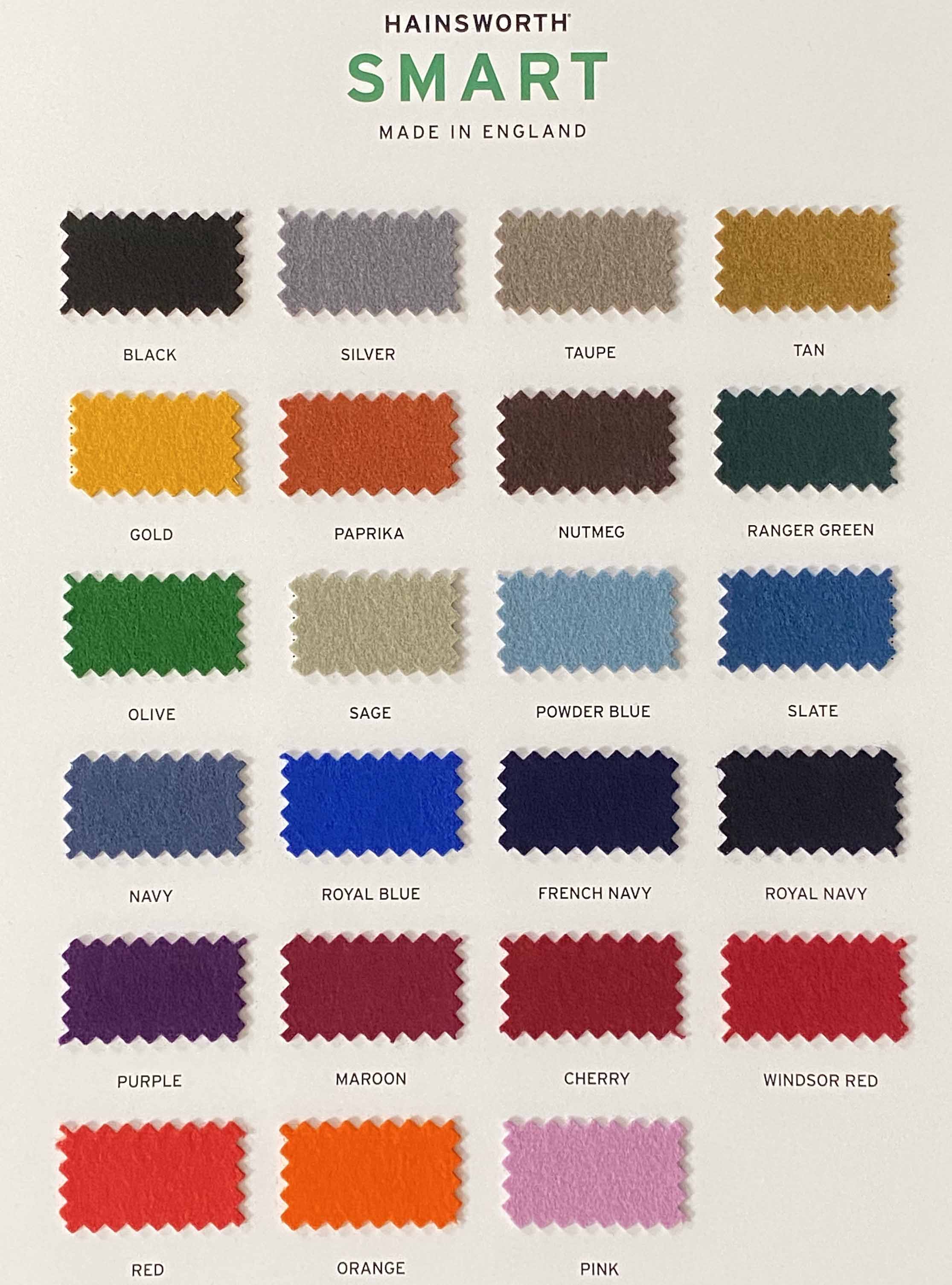 ---
Hainsworth® ELITE-PRO Pool Cloth:
Available in a wide range of strong colour fast and fade resistant colours.