Guides
Whether you're new to buying bespoke snooker tables or you're just looking to refresh your knowledge ready for your next purchase, our snooker and pool table guides are here to help. Find out how to size up a snooker or pool table according to your room, pick out cloth options and find out the difference between American and English pool tables - it's all right here for you to browse and find out everything you want to know before you make your order with us.

Snooker And Pool Table Room Size Guide
When you come to make an order for a bespoke pool table, you need to know the right size to suit the room. The space you need goes beyond just the size of the table - you need to consider playing space, cue lengths and more. Our Snooker and Pool Room Size Guide will give you an insight into the size of pool or snooker table that will best suit the space you have, across snooker, and both UK pool tables, and American Pool Tables. We've even included different cue sizes to help you get a full overview of the sizing that you need for your home or space.
Take a look at our pool table room size guide to find out more.

Cloth Options And Recovers
When you come to order a snooker or pool table or if you're looking to have an existing table recovered, you'll be given the option of picking out the cloth type and colour to suit your preferences. We use two main options on our snooker and pool tables - the Hainsworth SMART snooker and pool cloth, and the Hainsworth ELITE-PRO cloth.
Both ranges have over 20 colours to choose from, all of which offer durable and fade resistent performance, with a smooth finish for uninterrupted play. Find out more about both rangse, and about our custom pool table cloth options by taking a look at our Cloth Options and Recovers guide.

What's The Difference Between American And English Pool Tables?
If you're new to the world of snooker and pool, or you just want a clearer idea of the best pool table for your gameplay and home, our guide to the differences between American and English pool tables is a great place to start. Find out where pool started in both countries and how the tables were crafted as a result, from their sizing, to the differences in features that could affect how you play or how the table looks.
We've also included a handy comparison chart, so you can get a quick detail-by-detail look at just what the key differences are between American and English pool tables.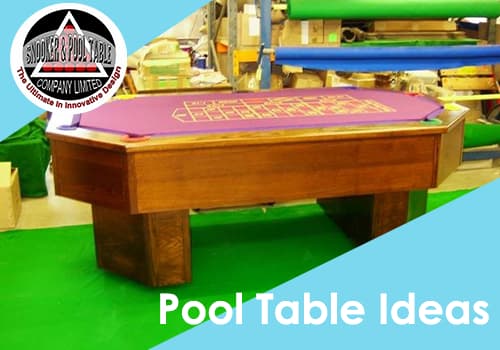 Pool Table Ideas
At Snooker & Pool Table Company, we've been involved in some incredidibly innovative projects. Over the past few decades, we've been comissioned to create everything from the Oval Snooker Table, to the Octapool table - an eight-sided pool table that can double up as a mini casino thanks to the included cover board.
Whether you're just interested in our creations, or you like the look of some of these yourself, taking a read of our full guide can give you a great place to start in comissioning your very own unique pool or snooker table.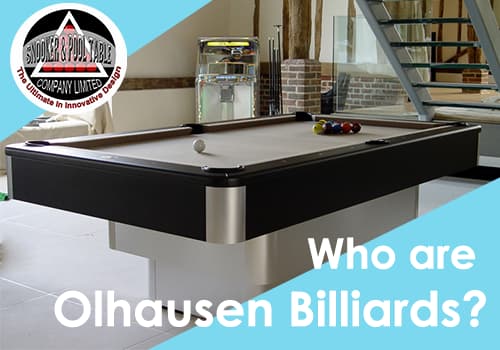 Who Are Olhausen Billiards?
Olhausen Billiards are one of America's finest pool table manufacturers, offering tables crafted from the finest materials and to the highest quality. We are proud to be approved partners and suppliers of Olhausen tables here in the UK but for those who aren't familiar with Olhausen and their impeccable range, we've put together a quick guide to get you started.
You can read the full guide, below.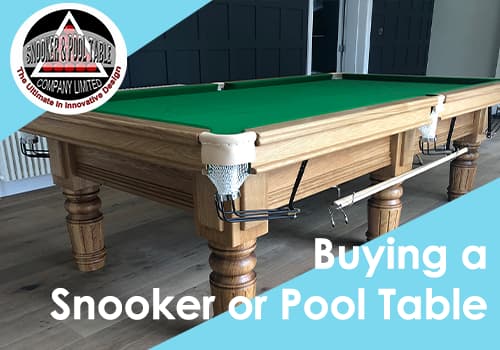 Buying A Snooker Or Pool Table
Buying a snooker or pool table with us here at Snooker and Pool Table Company is simple - all you have to do is find the features that you want, and get in touch. We can produce almost any table or features you have your heart set on, offering a truly bespoke and customisable service. We even craft all of our tables* here at our warehouse in Essex on a client-by-cliet basis.
(*All bespoke tables are produced by us, except Olhausen Billiards tables)