Pool

Table Ideas

Pool Tables haven't always been plain and dull, under the surface is where the true magic happens - with inquisitive designs and enchanting projects being commissioned. At Snooker & Pool Table Company, we're proud to craft bespoke tables and supply Olhausen American pool tables, but we've also been involved in numerous truly unique projects made-to-specification - some creations of which you may find of fancy. Who said ideas have to be limited?
Loop the Game
In 2015, we created and released an elliptical pool table on commission for Alex Bellos (mathematician and journalist) creation LOOP. This was a reinvention of the game we know best but played on an elliptical pool table with three colour balls and one white. To win the game, you must pot a colour ball and then the black ball before your competitor. This project was featured in a wide array of online outlets, including Wired Magazine, The Guardian, BBC, London Evening Standard amongst more.
Carambole with Pendulum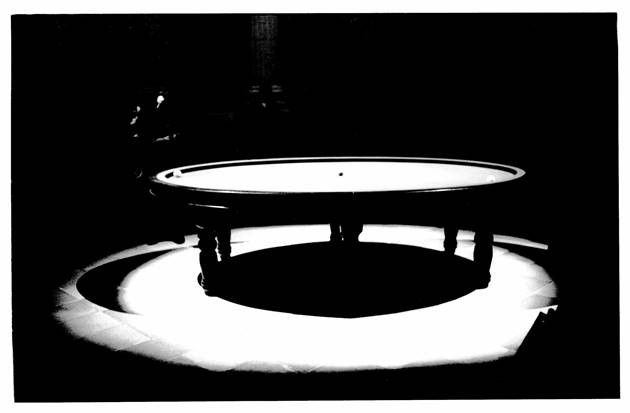 In the late 1990s, we were commissioned to create an Oval Snooker Table as a creation of an art piece called 'Carambole with Pendulum' for artist Gabriel Orozco - a Mexican artist whose work explored drawing, photography, sculpture and installation. This full-sized table with no corners or pockets allowed the regular rules of pool to be thrown out, enabling the reinvention of rules, scores and limits of the game we all know so well.
The Carambole with Pendulum was first presented at a gambling den in London in 1996, before finding its way to be exhibited across the world in the Tate Modern London and the Museum of Modern Art in New York.
Octapool Table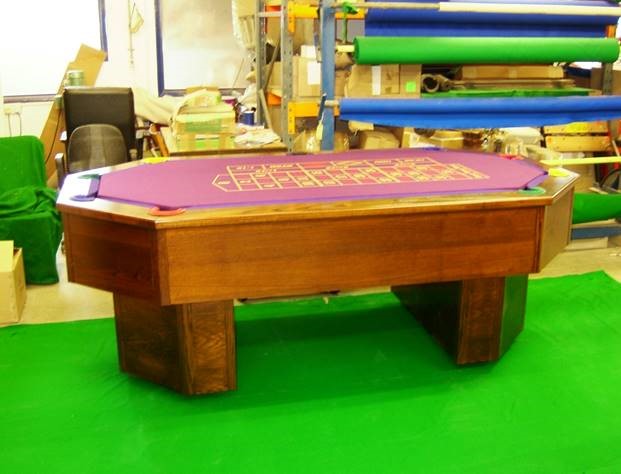 Manufactured by us, the Octapool table is an eight sided pool table that includes a cover board that doubles up as a mini casino. A plunge into changing the change of recreational pool, this table allows for multiple games such as American Pool, Octapool, 8 Ball Pool or Black Jack, Poker and Roulette on the outer shell cover.
---
If you liked any of the ideas showcased above and fancy getting your own bespoke custom pool table crafted to your specifications - be sure to
contact us
and we'll be happy to commission something special for you.